Services
As a well-known and reputable company, Kabul Felez's vow of customer satisfaction and dependable, reliable service has remained unchanged. The company not only prides itself on delivering a superior product but also providing the customer the best value. The combination of its friendly, knowledgeable service coupled with over thirty years experience is why Kabul Felez has become a recognizable industry brand in Afghanistan.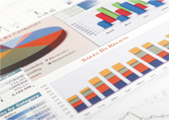 In today's emerging Afghan market, the government is in demand of products and services of Kabul Felez as it continues to rebuild and reconstruct the functionality of its ministries and social institutions. We have developed what we believe are extraordinary relationships in the Afghan and US governmental, commercial, and international aid organizations. Plus Kabul Felez has years of brand recognition for quality in the Afghan market thus resulting in a competitive advantage over the company's primary competitors in the country.

Kabul Felez is positioned to be a leader in the design, manufacture and marketing of furniture and steel structure products in Afghanistan.  While no significant competitor exists in Afghanistan for Kabul Felez's products and services, the region contains several furniture manufacturing companies in our product categories.  Surviving competition both in-country and in the region will be based on meeting our targeted consumer preferences on the quality and price of our products.  Product pricing is a significant driver in our plan to address the volatility in consumer preferences in our market on furniture manufacturing and steel structure products.